SB2226: Any person injured by any act in violation of this bill will have a civil cause of action in chancery court or circuit court…When an employer or employee is found to be in violation, the court may enjoin such employer or employee from engaging in the unlawful employment practice and may order any other relief necessary, including, but not limited to, the removal of the offending party from said work environment, medical expenses, compensation for pain and suffering, compensation for emotional distress, punitive damages and attorney's fees.  NOT!
Wouldn't that paragraph have thrilled the hearts of all of us involved in the effort to pass abusive conduct legislation to protect employees? But, that's not the portion of SB2226 that the Tennessee State Senate approved or the Governor signed. What they did enact "requires the Tennessee advisory commission on intergovernmental relations (TACIR), in consultation with the department of human resources and interested local government organizations, to create a model policy for local governments to prevent abusive conduct in their workplaces workplace. The model policy shall:
(1) Assist employers in recognizing and responding to abusive conduct in the workplace; and
(2) Prevent retaliation against any employee who has reported abusive conduct in the workplace.
TACIR consists of  public officials from state and local government as well as private citizens (more info here). Requiring local governments put strong policies in place is a big step forward. However, and this is a great big however: "If a local government entity adopts a policy that prohibits abusive conduct in the workplace, then the local government entity will be immune from suit for any employee's abusive conduct that results in negligent or intentional infliction of mental anguish. This amendment must not be construed to limit the personal liability of an employee for any abusive conduct in the workplace."
It's a bittersweet victory. Policies alone are not as effective in preventing abusive conduct as those that carry threat of litigation.  Still, TACIR must submit a draft policy as soon as August 2014. Hopefully their work will pave the way toward creating language that can be replicated by others.
The TSEA (Tennessee State Employees Association) was an integral part of their state's struggle.  Here's their announcement: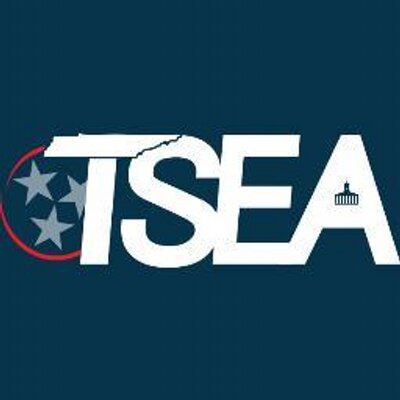 Healthy Workplace Bill
HB 1981 (Parkinson) / SB 2226 (Kyle)
On the last day of session, the Healthy Workplace Bill passed both the House & Senate.  Tennessee is the first state to pass such legislation, and we are proud to be part of its passing.  This bill will establish proactive policies to address workplace issues beyond the scope of present harassment law which only applies to federal protected classes.  This summer, TACIR will study this area and create a policy to be used by the State and Local governments.  The policies will be implemented in July of 2015.
This bill seeks to address repeated mistreatment of an employee, which is abusive conduct that is threatening, intimidating, humiliating, work sabotage, or verbal abuse.  According to a February 2014 survey from the Workplace Bullying Institute, 27% of Americans have suffered this type of abusive conduct at work and another 21% have witnessed it.  72% of Americans are aware that this workplace misconduct is happening.It is good to have a proactive policy within an agency that holds the abuser accountable and liable.  Presently the employer does not have the tools to protect the victim or the entity, without a policy in place.  Employers need the policy to have a remedy or avenue to address these issues, particularly for the workers that do not fall under a federal protected class.  While a policy does not deter bad conduct, it does give managers the tools to act and discipline an abuser accordingly.
Read the legislation here: [SB 2226 Link]